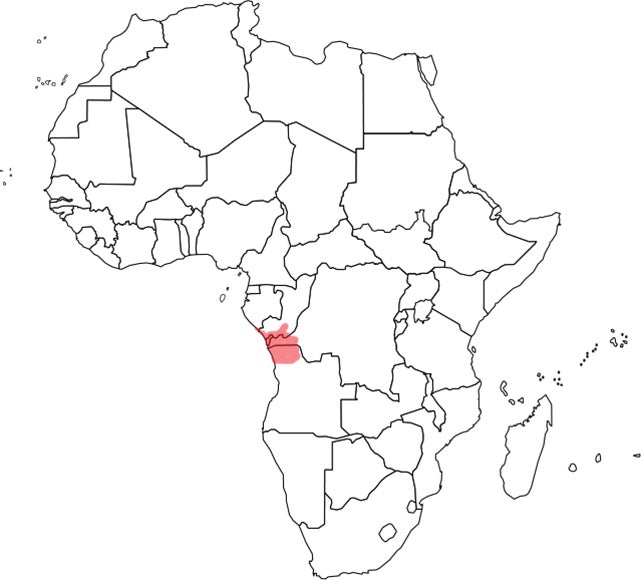 The Kongo peoples number approximately ten million. Once part of a united kingdom, they are now divided by the borders of three countries: the Republic of Congo, the Democratic Republic of Congo, and Angola. The state seems to have been centralized by the 14th century; by the time the Portuguese reached the area in 1483 it covered a large forested territory. The ruler they met converted to Catholicism in less than a decade, and his successor sent a number of royal youths to Portugal for a European education, one of whom returned as a bishop. Because Catholicism was favored at court, it grew; it paralleled key aspects of Kongo religion, such as a belief in one Supreme Being and the power of certain people who had died and could intervene amongst the living (saints in Catholicism, those that empowered nkisi for the Kongo).
By the mid-16th century, royal rivalries, invasion, and Portuguese interference resulted in the beginning of a breakdown of the kingdom that eventually divided it into numerous smaller states, each ruled by a monarch. Their alliances and enmities resulted in a pool of war captives who were then shipped to the Americas as slaves. The Kongo region received the most sustained impact from the slave trade, in terms of both numbers and centuries.
Today numerous Kongo sub-groups are distinguished, among them the Yombe, Vili, Woyo, Beembe, and Sundi. Part of the greater Bantu language family, they are matrilineal, and some past rulers were royal women. For more information, see Christopher Roy's Art and Life in Africa University of Iowa website.