Concentrates of Place-2022
Edgewater Park – Emma Brooks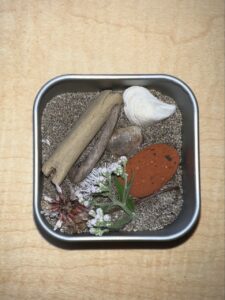 Absolute Location
Edgewater Park is located in Cuyahoga County, East Ohio. It is the westernmost park in Cleveland Metroparks Lakefront Reservation.
Coordinates:
41.4903º N,
81.7355º W
Place
Edgewater park is located on the shoreline of the beautiful Lake Erie. With 147 acres of land Edgewater has so much to offer, it's an amazing landscape with gorgeous trees, a beach, plenty of picnic benches to relax on and even a pier to take in the extraordinary sights of the lake. The park was purchased by the city of Cleveland in 1894 and then was leased to the Ohio Department of Natural Resources in 1978. Edgewater park is now associated with five other public spaces which together make up the Cleveland Lakefront State Park. The beautiful landscape in the photo below is only partially what Edgewater park has to offer. A true beauty.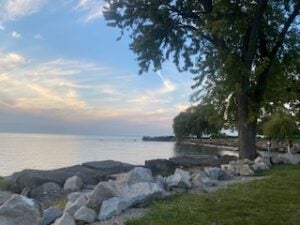 Concentrates of Place
Sense of Place
Edgewater Park is a place for all types of people. Many people visit this park daily, whether its to study (like me), take a walk, swim, play sports, or even just to take a breath of fresh air and enjoy the view. It provides a state of relaxation and shows how wonderful parts of this world can be. Edgewater park is a refreshing reminder to all the citizens and visitors in Cleveland that there is natural beauty to be found no matter where you are in this world.